What do you think about the Cannabis (Marijuana) Industry coming to our City?
Following the presentation, the City Council listened to public testimony on the subject and directed staff to prepare an ordinance to allow the cultivation, testing, production and distribution of cannabis within the City of San Fernando. 
On October 2, 2018, a proposed Municipal Code Amendment to prohibit medicinal and adult use cannabis retail citywide and establish regulations and a discretional review process for cannabis cultivation, distribution, manufacturing and testing was introduced to the Planning and Preservation Commission.  Click Here to view the full Agenda Report 
Don't forget to subscribe to our distribution list (see link below) to stay informed!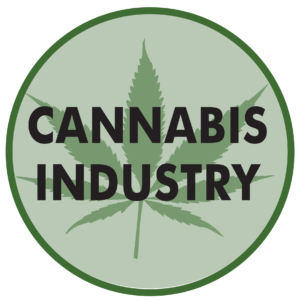 Marijuana, pot, and weed are other terms for cannabis.

Cultivation is growing cannabis plants.

Manufacturing is producing cannabis products, including food products, cosmetic products, oils, and supplements.

Sale is dispensing of cannabis products from a physical retail location, including non-storefront sales.
In 2016, California voters passed Prop 64, also known as the Control, Regulate and Tax Adult Use of Marijuana (AUMA). 
Prop 64 legalized the non-medical use of cannabis by persons 21 years of age and over, with certain restrictions, and provides for industry licensing and establishes standards for marijuana products. It allows for state and local regulation and taxation of marijuana businesses. Most of the revenue from such taxes would support youth programs, environmental protection, and law enforcement.
On September 18, 2017, the San Fernando City Council adopted an Urgency Ordinance to expressly prohibit all medicinal and adult-use commercial cannabis activities throughout the City, excluding medicinal-only cannabis deliveries originating from qualified licensed retailers located outside of the City. See below for complete text of the Ordinance.
CITY HALL | Administration Department
117 Macneil Street, San Fernando, CA 91340
Check back here for information that pertains to marijuana/cannabis in the City of San Fernando. Stay up-to-date on workshops and outreach by subscribing to the Cannabis Industry Information mailing list.