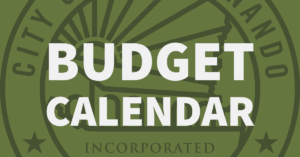 FINANCIAL DOCUMENTS
The Finance Department is the custodian of the City's financial data and holds primary responsibility for internal and external financial reporting. The City has received various awards for excellence in financial reporting and budgeting by national and state professional finance officer organizations. A number of useful documents can be accessed below, including the annual City Budget, audited financial statements, and special reports and presentations.
CITY HALL | Finance Department
117 Macneil Street, San Fernando, CA 91340
FINANCE DEPARTMENT COUNTER HOURS
Monday through Thursday
| 
7:30 am to 5:30 pm
Friday*
| 
8 am to 5 pm
* Note: City Hall is closed every other Friday due to a 9/80 work schedule.