San Fernando Police "Mug" at 2018 Baker to Vegas
After 10 years of participating in the annual Baker To Vegas Race, the San Fernando Police Department is honored and excited to announce they officially "mugged" by placing 11th out of 30 teams. Their official time to travel 120 grueling miles was 17 hours and 6 minutes. 
Congratulations to the team of runners (including San Fernando Police, USC Police, South Pasadena Police, and San Marino Police), support staff, and communication staff!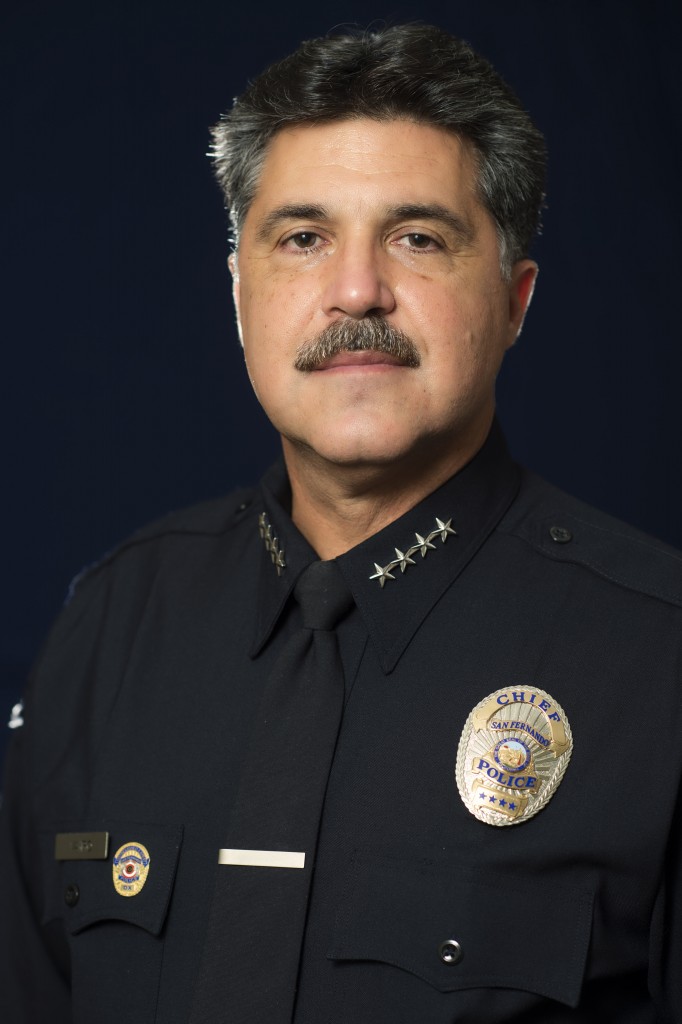 POLICE CHIEF'S MESSAGE
Welcome to the San Fernando Police Department's webpage. Our motto is "Serving with Honor and Integrity" and we feel that it's not only our duty to protect our citizens, but to educate them as well. Use the below links to access a wealth of information, from neighborhood watch/area lead officers to the latest in local law enforcement news. You can also search our resource library/other helpful links (below) for crime victim assistance, sex offender information, and much more.
In San Fernando, we have a long history of providing a high level of police services to the members of our community. I believe if residents, business owners, and visitors feel safe from violence and crime, a community will thrive. The San Fernando Police Department has been effective by working in partnership with residents, businesses, schools, religious organizations, neighborhoods, and other City services. We fully embrace the philosophy of Community Oriented Policing, in which the San Fernando Police Department and the community work together to solve problems regarding crime, fear of crime, and quality of life issues.
The San Fernando Police Department recognizes and values the diverse and unique contributions made by every member of our community and we will always have the highest commitment to provide you with the most professional and dependable police services possible.
Law Enforcement Torch Run (6/7/17)
POLICE FACILITY | Police Department
910 First Street, San Fernando, CA 91340
RECORDS BUREAU HOURS
Monday through Friday | 
8:30 am to 5:30 pm
DETECTIVE BUREAU HOURS
Monday through Friday | 
8:30 am to 5 pm