The City of San Fernando Partnership for Healthy Families is committed to providing year-round programming, events, and resources to help improve  healthy eating and increase physical activity levels in the community to reduce obesity levels and risk of chronic diseases, including Diabetes.
These programs are provide in partnership with California State University, Northridge, San Fernando Community Clinic, Kaiser Permanente Panorama City, Valley Care Community Consortium, and Providence Holy Cross Medical Center.
This gentle fitness course will help you:
Make you feel and look better.

Reduce your risk of falling.

Improve your brain function.

Strengthen your lower body.  

Class Instructor: Valen Sinisgalli, 3 Wins Fitness, Champions for Life Exercise Director
| | |
| --- | --- |
| Location: | Recreation Park, 208 Park Avenue, San Fernando |
| Dates: | Fridays; June 7, 2019 through July 26, 2019 |
| Time: | 9:30 am to 10:30 am |
| Cost: | $20 for the 8-week Course |
| Contact: | (818) 898-1290 |
Fit Pass Classes are 10 classes for $30. A Fit Pass is required may be purchased at Recreation Park.
TOTAL BODY CONDITIONING
Wednesday
5:30 pm
Recreation Park
(818) 898-1290
Develop strength, balance, flexibility and core stability all while burning calories, sculpting your body and increasing cardiovascular endurance.
CYCLING
Monday
5:30 pm
Recreation Park
(818) 898-1290
Ready to increase your cardiovascular endurance? This class is for you! Cycling is a vigorous workout on stationary bikes that burn calories for all skill levels.
YOGA
Tuesday @ 8:15 am
Thursday @ 8:30 am
Recreation Park
(818) 898-1290
Learn the principles of yoga to increase and maintain flexibility, muscle tone, and breathing capacity. Participants also enhance coordination and balance. Mat is required.
ZUMBA
Monday & Wednesday @ 5:20 pm
Tuesday & Thursday @ 6:30 pm
Recreation Park
(818) 898-1290
Dance to non-stop choreographed routines to improve cardiovascular endurance while having a "fitness party."
ALL INCLUSIVE ZUMBA
Wednesday
6:30 pm
Recreation Park
(818) 898-1290
Same great, high-energy class tailored towards individuals with limited mobility or special needs. Class is open to individuals 14 years of age and older of all levels of physical fitness. Participants must be accompanied by parent, guardian or caregiver.
3 Wins Fitness, Formerly Known as 100 Citizens – Nationally recognized by First Lady Michelle Obama

Participants must be 18 years of age or older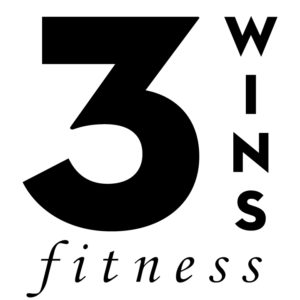 3 WINS FITNESS:
ADULT FITNESS
Monday, Wednesday, Friday
8:15 am
Recreation Park
Exercise stations for all fitness levels that focus on improving strength, endurance, balance, and agility with the goal of achieving a healthy-active lifestyle. 
3 WINS FITNESS:
SENIOR FITNESS
Monday, Wednesday, Friday
8:15 am
Recreation Park
Targets fall prevention and improves the quality of daily living through balance, strength, and flexibility. 
3 WINS FITNESS:
HEALTHY YOU
Monday & Wednesday
9:30 am
Recreation Park
Health education classes to help with nutrition, weight management, stress control, motivation, and living a healthy lifestyle.
RECREATION PARK | Recreation & Community Services Department
208 Park Avenue, San Fernando, CA 91340
(818) 898-1290| Recreation@sfcity.org