VIRTUAL COMMUNITY TOWN HALL MEETING
Chief Anthony Vairo will retire at the end of 2021 and we need your input on the San Fernando Police Department's next Police Chief. 
Join us in a virtual Community Town Hall Meeting!
September 21, 2021 | 6:30 pm
THREE WAYS TO PARTICIPATE:
Zoom ((669) 900-6833; Meeting ID: 869 9336 0290; Pass Code: 501263): Call in and provide your feedback

9/21/21 Town Hall Meeting
A MESSAGE FROM THE CHIEF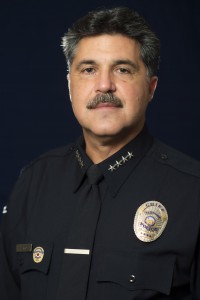 Welcome to the San Fernando Police Department's webpage. Our motto is "Serving with Honor and Integrity" and we feel that it's not only our duty to protect our citizens, but to educate them as well. Use the below links to access a wealth of information, from neighborhood watch/area lead officers to the latest in local law enforcement news. You can also search our resource library/other helpful links (below) for crime victim assistance, sex offender information, and much more.
In San Fernando, we have a long history of providing a high level of police services to the members of our community. I believe if residents, business owners, and visitors feel safe from violence and crime, a community will thrive. The San Fernando Police Department has been effective by working in partnership with residents, businesses, schools, religious organizations, neighborhoods, and other City services. We fully embrace the philosophy of Community Oriented Policing, in which the San Fernando Police Department and the community work together to solve problems regarding crime, fear of crime, and quality of life issues.
The San Fernando Police Department recognizes and values the diverse and unique contributions made by every member of our community and we will always have the highest commitment to provide you with the most professional and dependable police services possible.
2021 NATIONAL NIGHT OUT
Join the San Fernando Police Department, in partnership with Neighborhood Watch and the San Fernando Police Advisory Council, for a night of fun and community awareness!
REGULAR BUSINESS HOURS
Monday through Friday | 8 am to 5 pm
DETECTIVE DIVISION
The Detective Division conducts extensive investigations of numerous cases that have occurred and affected the residents and businesses in the City of San Fernando.
Duties:
Collect additional evidence related to criminal investigations

Work closely with other law enforcement professionals from local, state, and federal agencies

Write and serve search warrants

File criminal cases with the Los Angeles County District Attorney's Office

Release of stored and impounded vehicles 
Evidence/Property:
Process all incoming and outgoing found property

Process all incoming and outgoing evidence related to a crime

Prepare evidence for court and crime lab
STORED/ IMPOUNDED VEHICLES
The City of San Fernando currently utilizes the services of Black and White Towing, Inc. for vehicle impounds and storage. 
10857 San Fernando Road, Pacoima
(818) 896-9511
Temporary Hours of Operation due to COVID-19: Monday through Friday; 8 am to 5 pm
Customer Parking: Located in front of their office
STORED VEHICLES
If your vehicle was towed and stored due to the following, you do not need a vehicle release from Detectives and may go directly to the storage facility to have your vehicle released:
Driver w/valid license arrested
IMPOUNDED/ EVIDENCE VEHICLES
If your vehicle was impounded, you will need to obtain a release for the vehicle from the Detective Division. The REGISTERED OWNER of that vehicle needs to provide the following:
A valid driver's license; and

Administrative payment of $35 in the form of cash or debit card (additional $3 fee for debit cards).

The department will process your payment and provide you with a vehicle release form that you need to take to Black and White Towing.
REPOSSESSION RECEIPTS
Repossession receipts may be obtained from the Detective Division. License or Vehicle Identification Number (VIN) and a valid ID is required.
Reposession Receipt Fee: $15
NOT SURE IF YOUR VEHICLE WAS STORED OR IMPOUNDED?
Visit the Los Angeles Official Police Garages website to search the database to locate and check the status, as well as the cost to retrieve your vehicle. You'll need to enter your vehicle license plate or Vehicle Identification Number (VIN).
Los Angeles Official Police Garages
RETRIEVING YOUR VEHICLE
Once at Black and White, Inc., present the release form (if applicable) and they will charge you a separate fee for the cost of towing and storage at their facility. Please refer to the Black and White, Inc. Fee Schedule below:
Daily Storage Fee:  $41.50 plus Tax

*Additional Storage Fees may apply 

RIGHT TO A POST STORAGE ADMINISTRATIVE HEARING

Per 22852 of the California Vehicle Code, you have the right to a hearing to determine the validity of the storage. Your request for a hearing shall be received at San Fernando Police Department within ten (10) days from the date of notice. If you request a hearing, it will be conducted within 48 hours of the request, excluding weekends and holidays. The vehicle storage hearing is an informal process to determine whether or not a vehicle was lawfully stored.

The hearing can be requested in person, in writing or via telephone.

San Fernando Police Department

910 First Street, San Fernando, CA 91340

(818) 898-1255

Post Storage Hearing Request form. 

CONTACT INFORMATION
Detective Division | (818) 898-1256
PROPERTY / EVIDENCE RELEASE & SUBPOENAS
PROPERTY/EVIDENCE RELEASE
Property/Evidence is released during regular business hours and only released to the owner.
SUBPOENAS
Subpoena questions may be directed to the Property Control Officer.
PATROL
The Patrol Division has the primary responsibility for safeguarding the community through prevention of crime, suppression of criminal activity, apprehension of offenders, and regulation of traffic, and preliminary investigation of criminal offenses.
The Patrol Division consists of:
Community Service Officers (parking enforcement)

Neighborhood Watch/Area Lead Officers

REGULAR BUSINESS HOURS

Monday through Friday | 8 am to 5 pm
NEIGHBORHOOD WATCH & BUSINESS WATCH
Neighborhood Watch and Business Watch are crime prevention and awareness programs that stresses education and common sense. It teaches residents and business owners to help themselves by identifying and reporting suspicious activity in their neighborhoods and our business districts. In addition, it provides residents and business owners with the opportunity to make their neighborhoods and business districts safer and improve the quality of life.
Neighborhood Watch and Business Watch also provides the opportunity for members of the community to meet and speak with guest speakers.
UPCOMING MEETINGS & EVENTS
REGULAR BUSINESS HOURS

Monday through Friday | 8 am to 5 pm
PARKING CITATIONS & ENFORCEMENT
URGENT PARKING MATTERS
For urgent parking matters, for example someone blocking a driveway, please call our Dispatch at 818 898-1267. 
PARKING CITATIONS
If you have received a parking citation and wish to dispute it, you may do so online or US mail. Appeals must be submitted within 21 days, otherwise, your right to appeal will expire. Once you have appealed the citation and would like to provide additional information, please feel free to email us via the below link.
Please Note: There is no street sweeping and parking enforcement on holidays.
CRIME MAPS & POLICE BLOTTER
POLICE BLOTTER
The San Fernando Police Department Blotter provides residents with information on activity that has occurred in the community. The Blotter data is accumulated from requests for service from the community and officer initiated activity. Sometimes that true nature of the incident differs from what is initially reported. No assumption of criminal guilt or affiliation should be drawn from the content of the information provided.
CRIME MAPS 
Crime Maps are a monthly view of Part 1 crimes that have been reported to the San Fernando Police Department. Part 1 crimes consist of seven major offenses: Homicide, Rape, Robbery, Assault, Burglary, Larceny, Arson and Auto Theft. 
ANNUAL CRIME STATISTICS
The Annual Crime Statistics is an annual presentation prepared by the Police Department on the seven major offenses. It is important to provide the community with annual crime statistics to ensure they are informed about the Police Department's efforts to protect life property of everyone in the City of San Fernando. 
CONTACT INFORMATION
Sylvia Ortega, Records Supervisor/ System Administrator
(818) 898-1279 | SOrtega@sfcity.org
K9 UNIT
The San Fernando Police Department K-9 program was founded in 1987. 
In 2017, K9 Loki, who was a three (3) year old Belgian Malinois, dual purpose dog, who is trained for patrol and narcotics detection, joined the San Fernando Police Department canine unit and in February 2020, Officer Ernesto Esquivel was also assigned to the canine unit.
The primary initiative of the K9 team is to search for and locate suspects, evidence, narcotics that can be linked to a specific crime.
HOW TO BECOME A RESERVE POLICE OFFICER
SPECIAL RESPONSE TEAM
The San Fernando Police Department formed the Special Response Team to try and counter an ever-increasing propensity for violence in our community, as in other communities throughout the country. The SRT is comprised of selected members of the Department which have shown exemplary work ethics. Those officers then received extensive tactical training above and beyond that of other officers.  The SRT has operated with no budget and little cost to the City. 
The mission of the SRT is to provide the Department with the capability to safely resolve high-risk situations. Some examples of these types of situations are:
Suicidal subjects (Armed)

High risk search warrants/raids

Other situations where the likelihood of armed resistance appears great 
SUPPORT SERVICES
The Support Services Division apply for, implement, and manage all local, state, and federal grants. They develop, implement, and manage the Police Department's budget, training, background investigations, internal affairs investigations, and community events. 
The Support Services consists of:
Providing Copies of Reports

San Fernando Police Advisory Council

Child Safety Seat Inspections 
RECORDS BUREAU
The Records Bureau is responsible for processing:
Arrest Reports of Adults and Juveniles

Data Entry for Local, State, and Federal Systems

Arson, Narcotic, Gang, and Sex Registrants

Requests for Clearance Letters

CONTACT INFORMATION
Sylvia Ortega, Records Supervisor/ System Administrator
(818) 898-1279 | SOrtega@sfcity.org
HOW TO OBTAIN A COPY OF A REPORT
If you were a victim of a crime or were involved in a traffic accident in the City of San Fernando you may obtain a copy of the report in person or by mail.
Cost for a report is $20 (non-refundable) 
CIVILIAN FINGERPRINTING (LIVESCAN OR HAND CARD)
The San Fernando Police Department offers Live Scan fingerprinting on a walk-in basis. Below, you will find all relevant information.
Agency requesting your fingerprints should furnish you with a card; if you do not have a card, the fee is an additional $8 per card

These fees are in addition to any fees charged by the Department of Justice

All fees are collected when you are fingerprinted 
CHILD SAFETY SEAT INSPECTIONS
Get your child safety seat inspected to insure it's installed properly. By appointment only, call to schedule your appointment today!
VEHICLE INSPECTIONS
The San Fernando Police Department offers vehicle inspection for equipment violations (fix-it ticket inspections). 
FEE
Vehicle Inspection Fee is $20

EXAMPLES OF VIOLATIONS

Missing License Plate §5200(a)

Registration Required §4000(a)(1)

Material Obstructing or Reducing Driver's View §26708(a)(1)

Headlamps on Motor Vehicles §24400(a)

License Plate Light §24601 
COURT COMMITMENT PROGRAM
The San Fernando Police Department offers a Court Commitment Program for males only, convicted of non-violent misdemeanor offenses, who are allowed by the court to serve their sentences in a local jail.  
FEES
Application Fee $50 (non-refundable)

Daily Rate Fee $100 (non-refundable)
SAN FERNANDO POLICE EXPLORER POST 521
The San Fernando Police Department founded Law Enforcement Explorer Post 521 over thirty years ago. Our Explorer Program endeavors to teach young people the importance of personal responsibility, while developing their leadership abilities. 
The Explorer Program offers young people a variety of hands-on, career-oriented activities that provide the Explorers with a unique insight in the workings of the Police Department, while also providing service to the community.
For young men and women who are interested in a career in the field of law enforcement, exploring offers experimental learning combined with lots of fun-filled, hands-on activities that promote personal growth and development.
SAN FERNANDO POLICE ADVISORY COUNCIL (SFPAC)
The San Fernando Police Advisory Council is made up of local, concerned citizens from businesses and the community at-large who are dedicated to promoting the goals of the San Fernando Police Department and to assist in programs that will benefit the community.
EMPLOYMENT OPPORTUNITIES
The San Fernando Police Department is always looking for qualified and motivated individuals to become Police Officers. 
LATERAL ENTRY
Applicants must be currently employed as a full-time sworn paid Police Officer in the State of California with a Municipal, County or State law enforcement agency and have passed that department's probation period. Applicant shall possess a California POST basic certificate.
PRE-SERVICE TRAINED
In addition to the minimum qualifications included in the job bulletin, applicant must be enrolled at the time of application, or have successfully completed within the twelve month period immediately prior to date of application, a POST approved police officer training academy program; and have not served as a sworn police officer for a law enforcement agency. A reserve police officer training academy is not acceptable. Successful completion of the academy is required prior to appointment.
ENTRY LEVEL
The City of San Fernando is also accepting applications for entry level candidates on an on-going basis until all open positions are filled. Priority is given to lateral and preservice candidates as described in this flyer. Entry level candidates must meet the qualifications/special requirements listed and successfully pass the oral interview, a PELLTB written examination achieving a minimum score of 42, and complete the Physical Agilities Test, which includes completing the 1½ mile run in under 15 minutes. Additionally, the process will require passing background review, psychological examination, polygraph and medical examination. Successful candidates may then be sponsored into a local police academy as a police officer recruit.
TRAINING
The San Fernando Police Department is a Peace Officer Standards and Training (POST) certified agency. Training for San Fernando Police Officers and other professional staff positions are provided in compliance with legislative and regulatory mandates, including: 24 hours of continuing professional training (CPT) in arrest and control tactics, force options, tactical communications, and emergency vehicle operations. As a department, San Fernando strives to exceed these standards and provide additional training focused on de-escalation, first aid, CPR, use of Automated Electronic Defibrillators and crisis invention related to person experiencing mental illness. 
The training of officers is audited biannually by the State of California POST Commission staff and is administered by the Department's Administrative Sergeant.
REGULAR BUSINESS HOURS
Monday through Friday | 8 am to 5 pm
SENATE BILL 978 (SB 978)
This webpage contains files that are required to be posted in compliance under Senate Bill 978 (SB 978), which would also be available upon a written Public Records Act Request made to the San Fernando Police Department. The Department will continue to upload records disclosed pursuant to SB 978 (Penal Code Section 13650) as they become available. 
Although our City and police staff are working diligently to provide responsive records as quickly as possible, please keep in mind that these documents can be voluminous in nature and encompass hundreds of pages.
In order to comply with the spirit and intent of the law, you will find the documents in a PDF format under the following subheading links:
SFPD POLICY MANUAL 
SFPD FALLEN OFFICERS
WILLIAM D. SMITH, MARSHAL
EOW: 12/22/1914 | AGE: Not Available | TOUR: 1 Day
Marshal William D. Smith was shot and killed while attempting to arrest three males suspected of committing a burglary.
Marshal Smith found the three suspects asleep alongside a road and attempting to waken them. One of the men fired three shots into Marshal Smith's body. The three suspects then fled the area on foot. One of the three suspects was captured a short while later as he hid in an adjacent arroyo.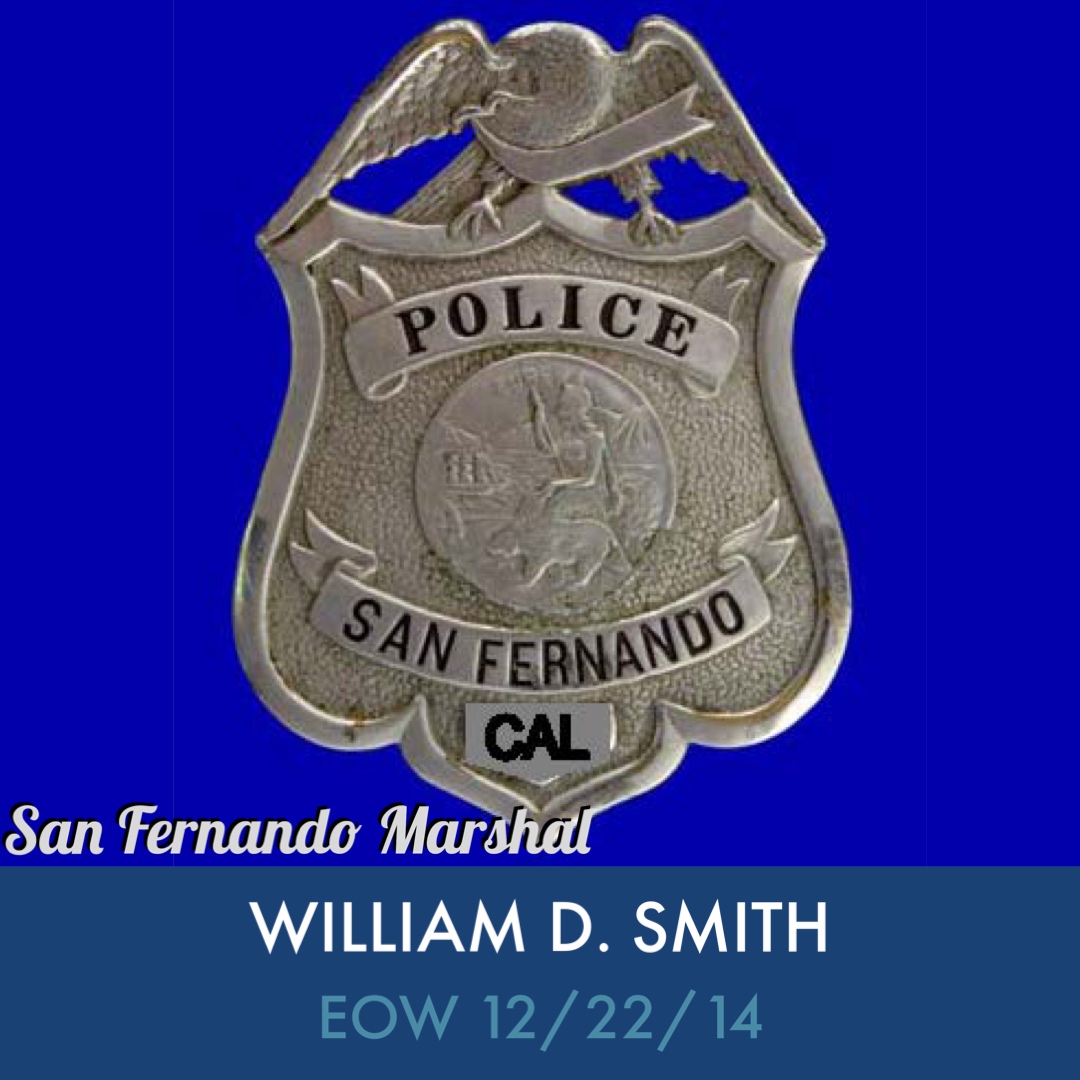 NATHAN OSCAR LONGFELLOW, POLICE OFFICER
EOW: 12/2/1923 | AGE: 22 | TOUR: 1 Year
Officer Nathan O. Longfellow was shot on November 29, 1923 while attempting to transport a suspect to the City jail. He had been enroute to the jail with a suspect who had been arrested for disturbing the peace. Without warning, the suspect pulled out a gun from underneath his vest and fire three shots at Officer Longfellow. One of the rounds struck Officer Longfellow in the chest.
Officer Longfellow immediately fell to the ground while the suspect was overpowered by infuriated citizens. Officer Longfellow lived for several days and eventually died from his injuries on December 2, 1923.
The defendant in this case was ultimately tried, convicted, and was executed by hanging at San Quentin Prison in 1925.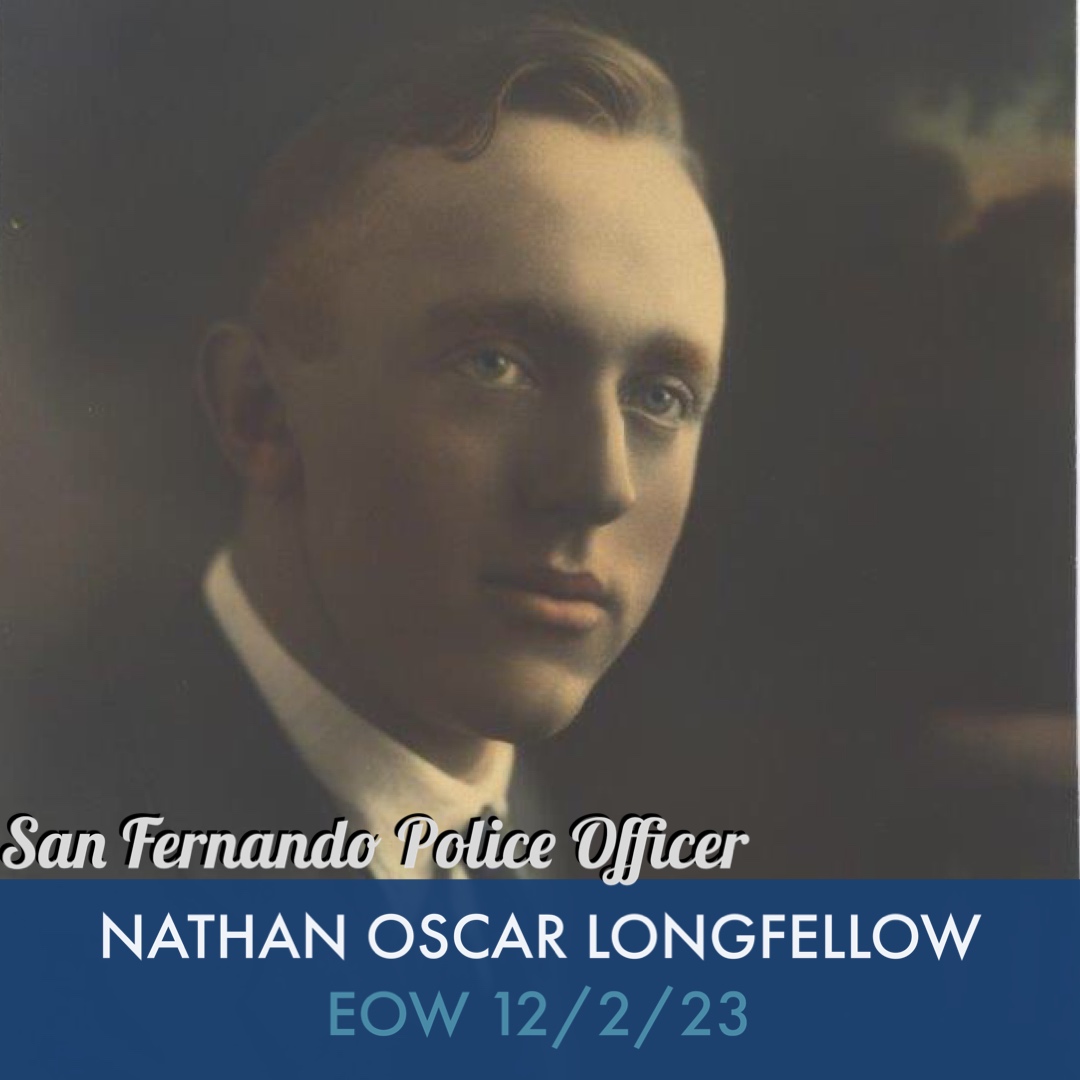 BENJAMIN MUSHANEY, SERGEANT
EOW: 10/7/1930 | AGE: 29 | TOUR: 6 Years
Sergeant Benjamin W. Mushaney was shot in the chest with a rifle bullet while responding to a landlord-tenant dispute in the 1300 block of Hollister Street. The shooting occurred at 11:20 in the morning and involved a female tenant attempting to obtain a $2.00 refund from the suspect, the landlord.
As Sergeant Mushaney approached the front portion of the home, the suspect fired at him from an open window. The soft-nosed bullet struck Sergeant Mushaney in the chest, who then stumbled around the side of the house and collapsed, mortally wounded. The suspect then shot the female tenant, striking her in the back. The gunman barricaded himself in the residence and continued to shoot at responding officers and residents in the area. Officers from several jurisdictions arrived at the scene and eventually administered tear gas into the home. The suspect was ultimately shot and killed by officers as he fled the home on foot, still firing at officers.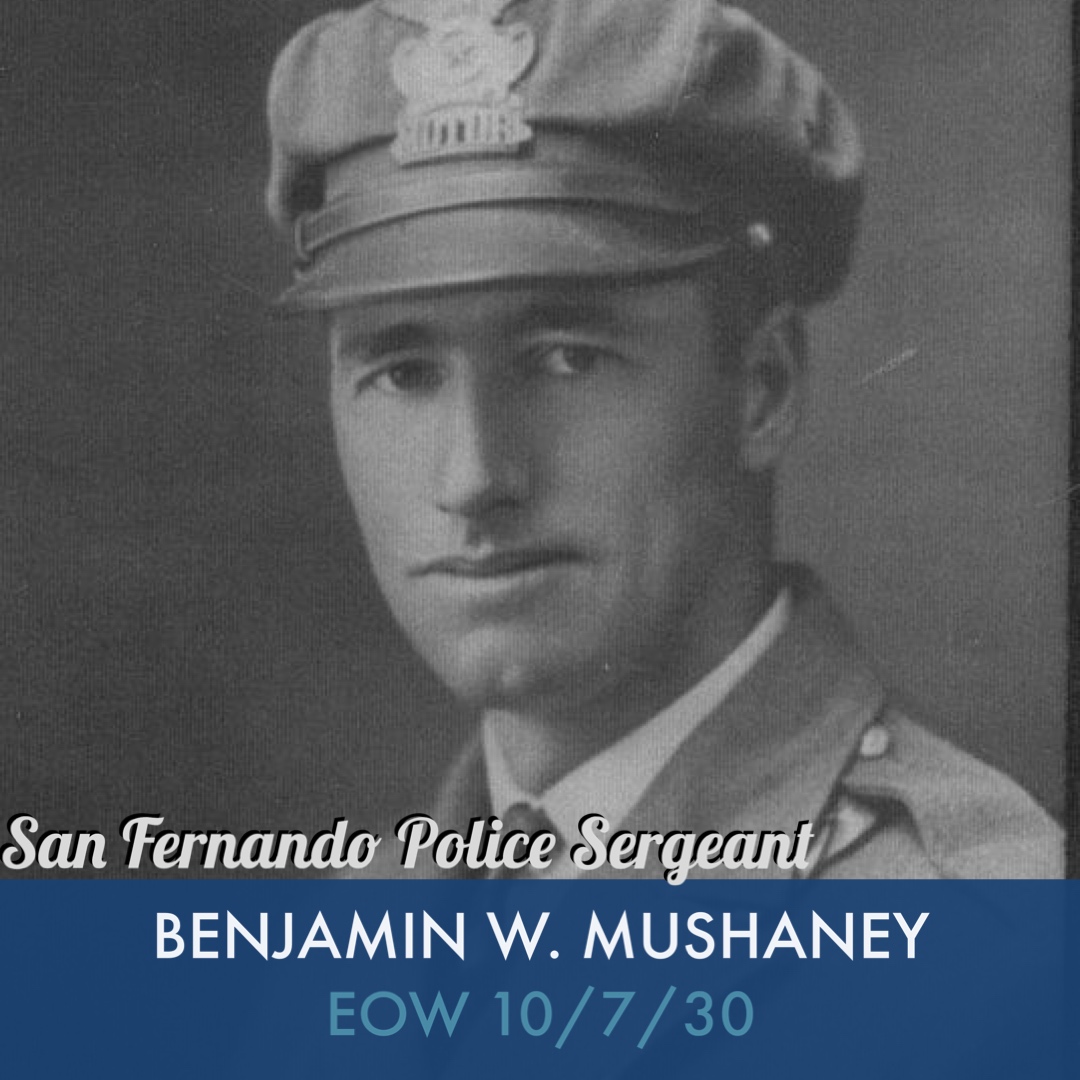 DENNIS FRANK WEBB, POLICE OFFICER
EOW: 12/24/1980 | AGE: 30 | TOUR: 5 Years
Officer Dennis Frank Webb was fatally shot six times at close range by the man he stopped during the early morning hours of December 24, 1980. The suspect fit the description of an armed robber who had held up a 7-Eleven market in nearby Sylmar about 90 minutes earlier. The killer drove off in Officer Webb's black and white patrol car, abandoning it in a park about eight miles from the shooting scene.
Two fellow officers were enroute to back up Officer Webb as he questioned the suspect when the gunfire erupted. They reached the fallen patrolman 90 seconds after his last radio transmission, but by that time the gunman was gone.
The officers carried Officer Webb to the patrol car, rushed him to Holy Cross Hospital about a half mile away. Officer Webb died in surgery at 5:50 a.m.
Officer Webb had survived the ordeal of Vietnam and had been honorably discharged from the Armed Forces in 1975. He was currently a second lieutenant in the Army Reserve.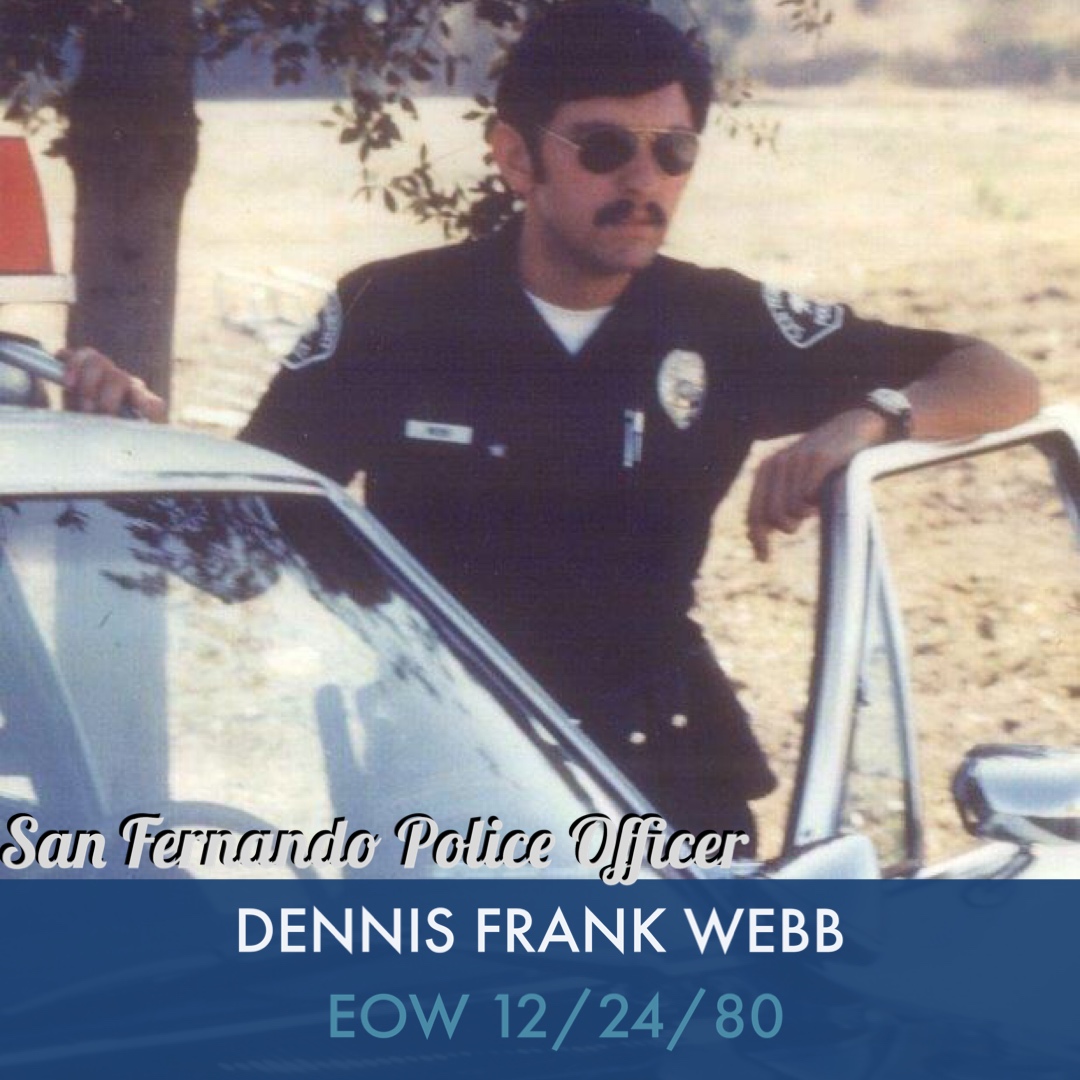 JESSE KENNETH PADEREZ, POLICE OFFICER
EOW: 7/17/2002 | AGE: 46 | TOUR: 10 Years
Officer Jesse K. Paderez died on Wednesday, July 17, 2002 in the parking lot of the San Fernando Police Station after his handgun fell to the ground and fired, striking him in the head and fatally wounding him.
Paderez had apparently been carrying his holstered .45-caliber gun in his hands as he walked through the department parking lot transferring material from his private vehicle to his marked unit.
The entire San Fernando Police Department attended Jesse's memorial service, in which Paderez spent his entire decade-long career. His co-workers described his dedication to family and the community, and recalled how he frequently joked that he'd spotted suspects the day before they were wanted.
Paderez, who spent the last decade as a patrol officer, was also a member of the San Fernando Police Department's Special Response Team. He graduated in October 1992 from then Rio Hondo Police Academy, Class #110.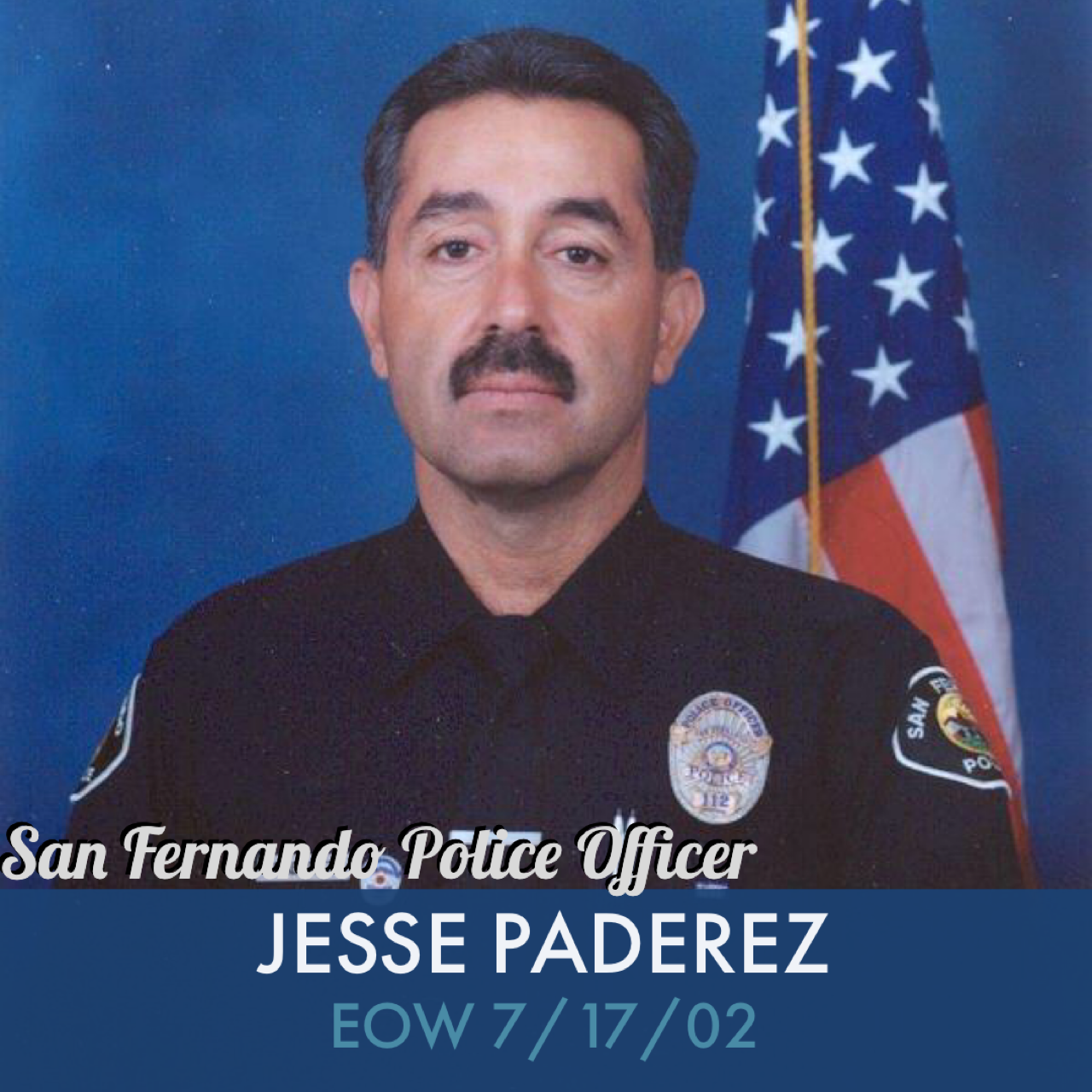 REGULAR BUSINESS HOURS
Monday through Friday | 8 am to 5 pm
SFPD PARTICIPATES
The San Fernando Police Department actively participates in various activities throughout the year, including:
Law Enforcement Appreciation Night at Dodger Stadium

Law Enforcement Torch Run

Baker to Vegas 

Scroll down for more information on each event/program.

REGULAR BUSINESS HOURS

Monday through Friday | 8 am to 5 pm
SFPD PINK PATCH PROJECT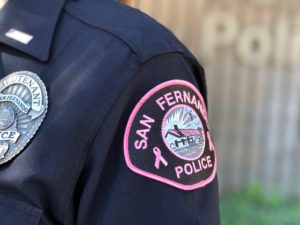 October is National Breast Cancer Awareness month. In demonstrating our support, SFPD Officer's are permitted to wear commemorative pink shoulder patches on their uniform shirts.
In addition, the commemorative patches are available for sale to community members.
For information, SFPD does not wear shoulder patches on exterior police jackets. The police uniform is blue or black in color with shoulder patches worn on the uniform shirt. The uniform shirt will also contain a metal or cloth badge, name plate, and rank insignia. Also, the officer will be wearing a duty belt with various equipment including a police radio.
This information is provided to ensure that community members are able to identify San Fernando PD Officers from other citizens who may affix the commemorative pink patches to a piece of clothing.
If you believe that you have been contacted by someone impersonating a San Fernando Police Officer, please contact the department at (818) 898-1267 (24 hour line).
REGULAR BUSINESS HOURS
Monday through Friday | 8 am to 5 pm
MOVEMBER
IT'S MOVEMBER!
Join the San Fernando Police Department in raising awareness for men's health, including prostate and testicular cancer.
The Department will be growing out their mustaches and beards throughout November. Donate to the team, or any member's, fundraiser page for an opportunity to vote for your favorite stache or beard! Check back throughout the month for status updates!
REGULAR BUSINESS HOURS
Monday through Friday | 8 am to 5 pm
LAW ENFORCEMENT APPRECIATION NIGHT AT DODGER STADIUM
The San Fernando Police Department has been honored to participate annually in the Los Angeles Dodgers Law Enforcement Appreciation event. During an annual home game, exemplary members of law enforcement, selected by their department and in our case, the Chief of Police, are guest of the LA Dodgers organization and introduced on the field prior to the game. The selected officer attends in full dress uniform providing a favorable image for the department and is joined by members of law enforcement from throughout Southern California.
San Fernando Police Canine Officer Walter Dominguez and Canine Loki may be seen at minute 29:30
REGULAR BUSINESS HOURS
Monday through Friday | 8 am to 5 pm
LAW ENFORCEMENT TORCH RUN
The San Fernando Police Department is an active participant of the Special Olympics of Southern California Law Enforcement Torch Run (LETR) program. Members of the San Fernando Police Department, supported by the community and City family, have raised tens of thousands of dollars to support the programs available for persons with intellectual disabilities. These events include Tip a Cop, Torch Run, attending regional and local athletic competitions to present medals to athletes, and participation on the LETR Council of Southern California. 
In 2018, Chief Anthony Vairo was honored to receive the Award of Excellence for exemplifying the department's commitment to the program and serving with honor and integrity. The San Fernando Police Department is proud to be a Guardian of the Special Olympics LETR Flame of Hope, raising awareness and supporting inclusion for people with disabilities.
REGULAR BUSINESS HOURS
Monday through Friday | 8 am to 5 pm
BAKER TO VEGAS
Since 2009, the San Fernando Police Department has teamed with other small local police agencies to participate in the Annual Baker to Vegas Relay Run. This Challenge Cup Relay (a 120-mile, 20-stage foot relay race) starts in Baker, California (gateway to Death Valley), and runs through the California desert, over the mountains, to Las Vegas, Nevada. 
Teams of law enforcement and military personnel, 20 runners and 5 alternates, from around the world supported by thousands of volunteers and runners, compete for the honor of receiving a mug in recognition of their team accomplishment.  This world-renowned event draws tens of thousands of people annually to witness and support the event, building strong relationships amongst the teams and law enforcement locally, regionally, nationally and internationally.
The San Fernando Police Department is proud to have received mugs in 2018 and 2019 thanks to the support of the Chief and the great leadership of San Fernando's Team Captain, Sergeant Walter Dominguez.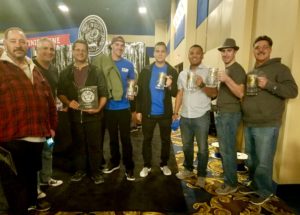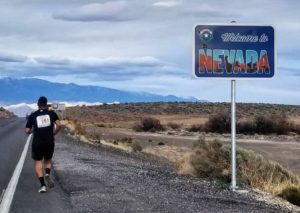 REGULAR BUSINESS HOURS
Monday through Friday | 8 am to 5 pm
POLICE FACILITY | Police Department
910 First Street, San Fernando, CA 91340