The City Council serves as the legislative body for the City of San Fernando. Comprised of five members, the Council monitors the operation and performance of the city, enacts regulations and policies, and has sole responsibility for approving the City's budget. The Council appoints the City Manager, City Attorney, and City Clerk and appoints members of the community to City advisory boards and commissions.
Members of the City Council are elected and serve four year terms. The Mayor is the presiding officer at Council meetings and is elected directly each year by the City Council from among its members. The Vice Mayor is also elected directly each year by the City Council and serves as presiding officer in the Mayor's absence.  Both the Mayor and Vice Mayor have the same voting power as any other councilmember.
REGULAR MEETINGS
First and Third Monday of Each Month
6 pm
City Council Chambers
117 Macneil Street, San Fernando, CA 91340
SPECIAL & ADJOURNED MEETINGS
Scheduled as needed
At their December 6, 2021 regular meeting, the City Council reorganized as follows:
Vice Mayor Hector A. Pacheco

Councilmember Sylvia Ballin

Councilmember Cindy Montañez

Councilmember Celeste Rodriguez 

The Mayor and Vice Mayor are selected amongst the members of the City Council for an approximate one-year term. 

CLICK HERE to download the Notice of City Council Reorganization.
AGENDAS | MINUTES | AUDIO
Effective July 2021, the City Council has resumed meeting in person in the Council Chambers (117 Macneil Street, San Fernando). Members of the public are welcome to attend in person. Meeting attendees will still be required to wear face coverings and practice social distancing while in the Council Chambers. Meetings will also be live streamed via YouTube. Subscribe now!
Visit Vimeo for a full collection of our public meeting audio files, prior to May 11, 2020.
2022
The City-wide Strategic Goals articulate goals and objectives that the City of San Fernando will work to achieve over the next five years. The Strategic Goals provide context for budget development and revenue priorities to ensure the City Council, the City Manager, Department Directors, City Commissions and all City employees are working to achieve the City's long-term vision, goals and objectives.
The Strategic Goals are reviewed annually and will be amended by City Council as needed.  
REQUESTS
Would you like the Mayor and/or a City Councilmember to attend or speak at your special event?

Is your organization celebrating a grand opening?

Are you celebrating a milestone celebration in your life?

Is your organization planning a special event or celebrating a milestone anniversary?

The San Fernando City Council would be honored to celebrate with you!

Proclamations, Certificates of Appreciation, and Certificates of Recognition may be provided for a variety of events, including:

Milestone Birthdays (i.e., 75th, 100th)

Grand Opening/Ribbon Cutting Celebrations

Honoring a Day/Week/Month (i.e., Denim Day, Breast Cancer Awareness Month)

Kindly submit your request a minimum of one month prior to your event. Please Note: Requests are granted based on availability and are not guaranteed.
PROCEDURAL MANUAL
The San Fernando City Council Procedural Manual is a compilation of rules that are enacted pursuant to Government Code Section 36813 to provide decorum and order at City Council meetings and to promote the efficient conduct of those meetings. 
The rules govern the procedures of the City Council itself and the conduct of individual Councilmembers. It is also intended that the rules govern the conduct of City staff and members of the public who attend City Council meetings. In the event of a conflict between these rules of procedures and any provision of State or Federal law, including but not limited to the Ralph M. Brown Act codified at Section 54950 et seq. of the California Government Code, the State or Federal law controls. 
Because circumstances may differ from one meeting to the next, these rules are intended as guidelines, and are not inflexible rules. Accordingly, they may be waived at any meeting, by Motion, in accordance with Robert's Rules of Order.
E-NOTIFICATION
Sign Up Now to receive agendas for upcoming City Council and Successor Agency meetings.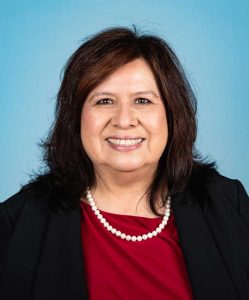 Mayor Mary Mendoza is serving her second term on the San Fernando City Council (November 2020 – November 2022), first appointed to fill the City Council vacancy on October 7, 2019. Mayor Mendoza previously served as Vice Mayor from December 2020 to December 2021.
Mary was born and raised in the City of San Fernando. She is deeply rooted in the community as five generations of her family, including all of her children, live in San Fernando.
Mary attended Morningside Elementary, San Fernando Junior High, San Fernando High School and Los Angeles Mission College, when it was located in the City of San Fernando. She received her Associate in Arts Degree from Mission College, where she also worked for 43 years. Mary is deeply involved in the community, including as a member of the Las Palmas Senior Citizen Club.
As a City Councilmember, Mary will prioritize the residents of San Fernando. She will work to ensure public safety, protect the City's water resources, improve roads and infrastructure, promote a healthy business environment, and a green community by planting more trees while being a good steward of the community's tax dollars.
In addition to serving on City Council, Mary represents San Fernando on the Los Angeles County Library Commission and various City Council Ad Hoc Committees.
VICE MAYOR HECTOR A. PACHECO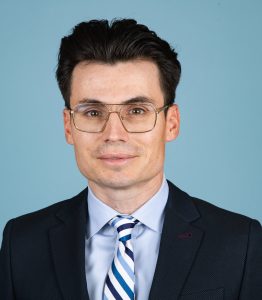 Vice Mayor Hector Andres Pacheco is serving his first term on the San Fernando City Council (November 2018 – November 2022), first elected in November 2018. Vice Mayor Pacheco previously served as Vice Mayor from December 2019 to December 2020.
Hector A. Pacheco is a lifelong resident of San Fernando. He is husband to Ms. Brenda Montes, a successful immigration attorney and university professor whom he met while at UCLA Law School. 
Hector's family's history in San Fernando goes back four generations to his Great Grandmother's move from El Paso, Texas where she began her journey  for the American Dream. His own career as an attorney in the entertainment industry has been marked by dedication to authentic storytelling and empowering underrepresented minorities in film and television. He currently serves as legal counsel and production manager on PBS / Life & Thyme's The Migrant Kitchen, an Emmy award-winning non-fiction series documenting immigrant stories through their expertise in the culinary industry.
Mr. Pacheco values honesty and integrity in local governance – he believes through transparency and community outreach San Fernando can continue to make great strides towards a prosperous future. He feels that now is the time to make meaningful investments in after-school education, sustainable infrastructure and entrepreneurship in San Fernando to keep our city competitive and moving forward. He takes a thoughtful approach to tackling our city's many issues, knowing there is no substitute for common-sense and the passionate search for solutions. Hector encourages residents of San Fernando to carry forward the fight for equality, social justice, and a stronger middle class together with him – through organizing and advocacy, San Fernando will continue to be a special place for everyone.
CONTACT VICE MAYOR PACHECO
COUNCILMEMBER SYLVIA BALLIN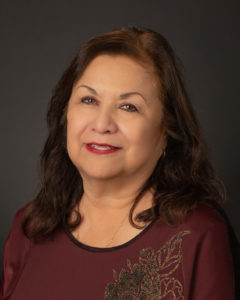 Councilmember Sylvia Ballin is serving her third term on the San Fernando City Council (November 2018 – November 2022), first elected in 2011, again in 2015, and most recently in 2018. Councilmember Ballin previously served as Mayor from March 2014 to March 2015, March 2017 to December 2018, and December 2020 to December 2021, Vice-Mayor from March 2015 to March 2016 and December 2018 to December 2019, and as a member of the City's Transportation and Safety Commission from 2009-2011.
Sylvia has a long history of service in the San Fernando community.  Prior to being elected to the City Council, she was appointed by the Mayor in 2007 as the City's representative to the Metropolitan Water District (MWD) Board of Directors. Interestingly, before becoming a MWD board member, she was an employee. She retired in 2007 from her position as a principal administrative analyst, in the Facilities Management section, after 21 years of service.
Sylvia also served as past president of several Metropolitan employee organizations, including The Woman's Association for Equal Opportunity and the Hispanic Association, past vice president of the Native American Alaska Native Employees Association, and past vice president of AFSCME Local 1902, Group 12. She is a board member for the California Latino Water Coalition and is Chair of the California Latino Water Coalition Foundation.
Sylvia graduated from the University of La Verne with a Bachelor of Science Degree in Business Administration.
CONTACT COUNCILMEMBER BALLIN
COUNCILMEMBER CINDY MONTAÑEZ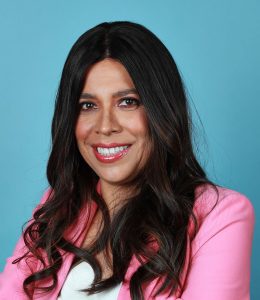 Councilmember Cindy Montañez is serving her second term on the San Fernando City Council (November 2020 – November 2024), first elected in 1999 (the youngest person and third Latina on the City Council), and most recently in 2020. At the age of 27, Councilmember Montañez served as Mayor of the City of San Fernando (April 2001 to November 2002), and, at 28, was the youngest women elected to the California State Legislature. 
Cindy is a respected community leader with a long history of helping the community. She grew up in San Fernando, was baptized at Santa Rosa, attended O'Melveny Elementary, First Lutheran School, Ramona Convent and UCLA where she made history as a student-activist.  Cindy is now a board member for the UCLA Institute of the Environment and Sustainability. 
Cindy is CEO of TreePeople where she is leading efforts to plant and care for over 1,000 trees with the people of San Fernando. 
As a councilmember and Assemblymember, Cindy led efforts around the Cesar Chavez Plaza, the widely-used Olympic pool, Maclay streetscape improvements, senior citizen housing on Kalisher and First Street, Rudy Ortega Heritage Park, Library Plaza, a Historic Resources Survey of historic buildings, tree planting, and the initial concept for the Pacoima Wash Natural Park. 
Cindy is working closely with residents, the arts community and the business community to improve our quality of life, promote the cultural arts and maintain our historic, small-town feel while attracting restaurants, business and good shopping, especially to our Downtown. 
You will find Cindy walking, planting trees, eating at local restaurants or helping in the community.
CONTACT COUNCILMEMBER MONTAÑEZ
COUNCILMEMBER CELESTE T. RODRIGUEZ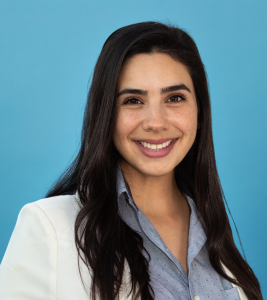 Councilmember Celeste T. Rodriguez is serving her first term on the San Fernando City Council (November 2020 – November 2024), first elected in November 2020. 
Celeste has worked in public service for over a decade, beginning in the City of San Fernando for the Recreation and Community Services Department, followed by the City of Los Angeles Mayor's Office of Economic Opportunity, and currently as the lead for Community Wealth Initiatives with the City of Los Angeles Community Investment for Families Department. Throughout her professional career, she has worked to improve the quality of life in communities by creating policies and programs that respond to people's needs.
Celeste brings her passion for service and social justice to the City Council as well as a wealth of experience designing, funding and implementing programs. Her priorities are to provide a voice for San Fernando residents to engage with decision making at City Hall, ensure economic stability for residents and businesses to build a path for community wealth, strengthen programs for families to thrive, and to invest in vital infrastructure to strengthen the City's beauty and resilience.
Celeste received her bachelor's degree in Economics from San Diego State University and master's degree in Social Work from USC. She is raising her two young children, 6th generation San Fernando residents, with her partner Robert C. Gonzales. 
CONTACT COUNCILMEMBER RODRIGUEZ
CITY HALL | City Council
117 Macneil Street, San Fernando, CA 91340
(818) 898-1201 |
Info@sfcity.org